WEDDING PHOTOGRAPHY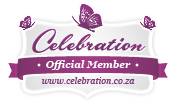 A wedding album is forever, a tangible memento to take you back in time for the rest of your life. So it's worth planning your wedding photography meticulously. We do it for you! If you have individual preferences, we work with you to accommodate your wishes and discuss details of setting, backdrop, lighting, mood and style. We know how special your day is and want you to remember that feeling as you look through your wedding photographs. We photograph all types of wedding ceremonies.
We offer 4 packages, if you would like to build a package to suit your wedding, please do not hesitate to contact us on info@pollocks.co.za.
We know that your wedding day is a unique occasion, and we live up to this with our consistently high quality service and long lasting photographs. We can also assist with design and printing of invitations, menus, place names, thank you notes or even wine labels.
Let us help design your wedding album, featuring your own captions and wedding theme, and printed and bound professionally on high quality and long-lasting photographic paper as a photobook.
Give your wedding guests free rein with disposable cameras – let them capture the priceless informal moments that you may miss! We can brand your disposable cameras with stickers that you can personalise!
Have your special wedding photograph transformed into a work of art! Our creative team can turn a photograph into an image that looks oil painted. This effect works especially well when we print the transformed photograph onto a canvas.
WEDDING PHOTOBOOTH
Pollock's Photobooth brings a candid element to your event. Not only are the guests entertained, but they will pose for pictures that most photographers battle to get!
We have a photobooth that is available for weddings, birthdays and other functions. Email headoffice@pollocks.co.za for more information.
If you are looking for East London wedding service providers, email us and we will gladly assist you.